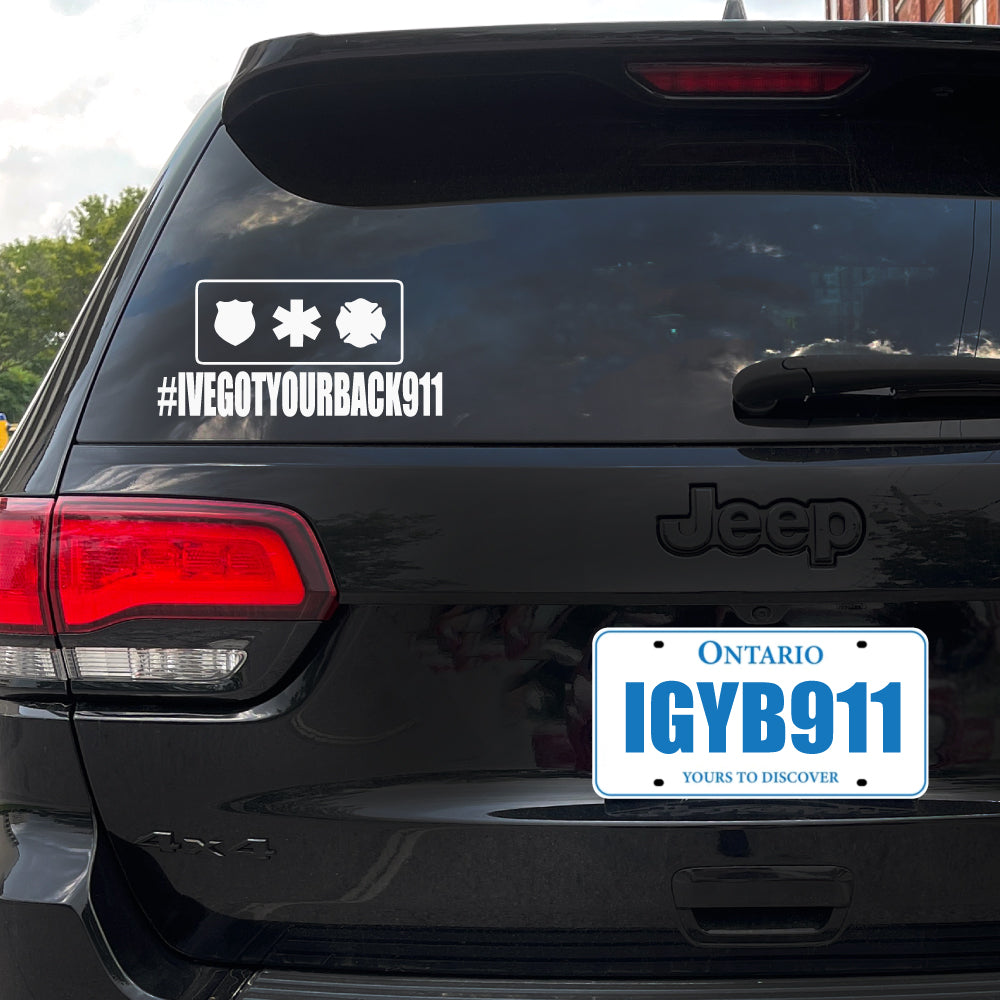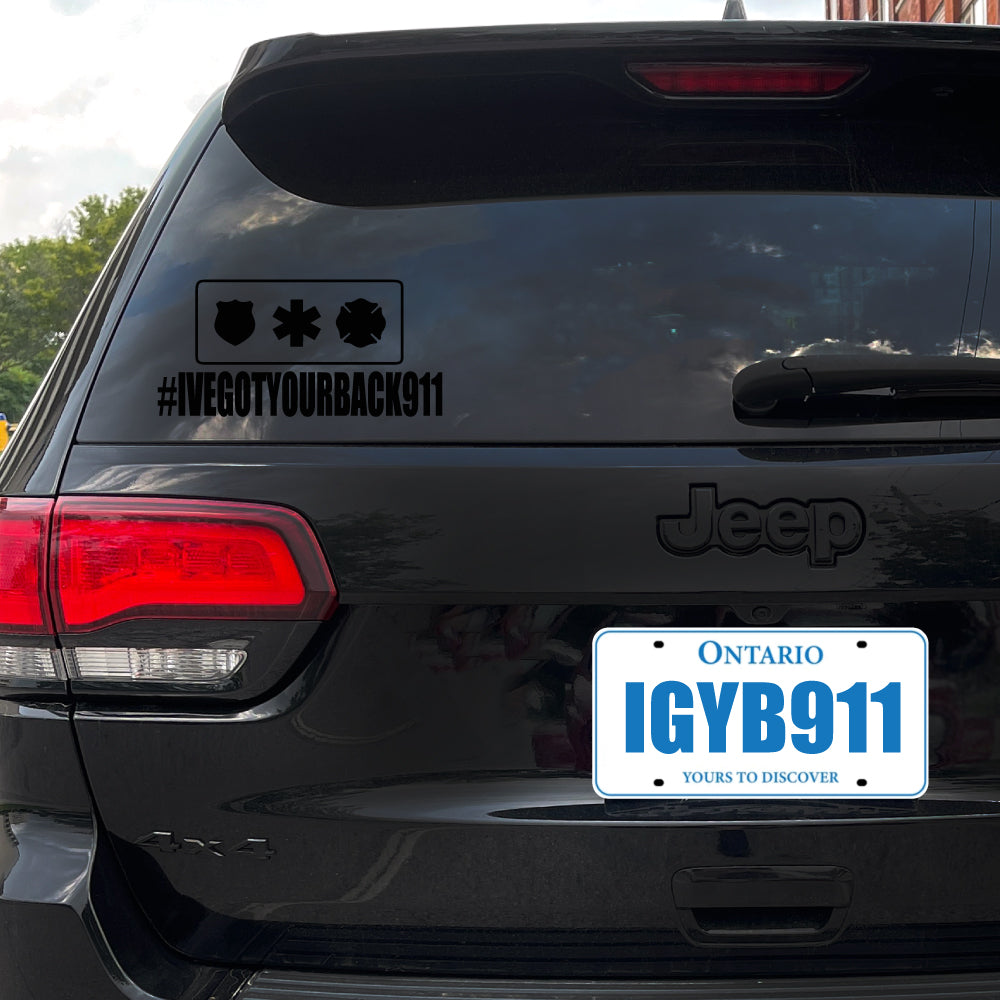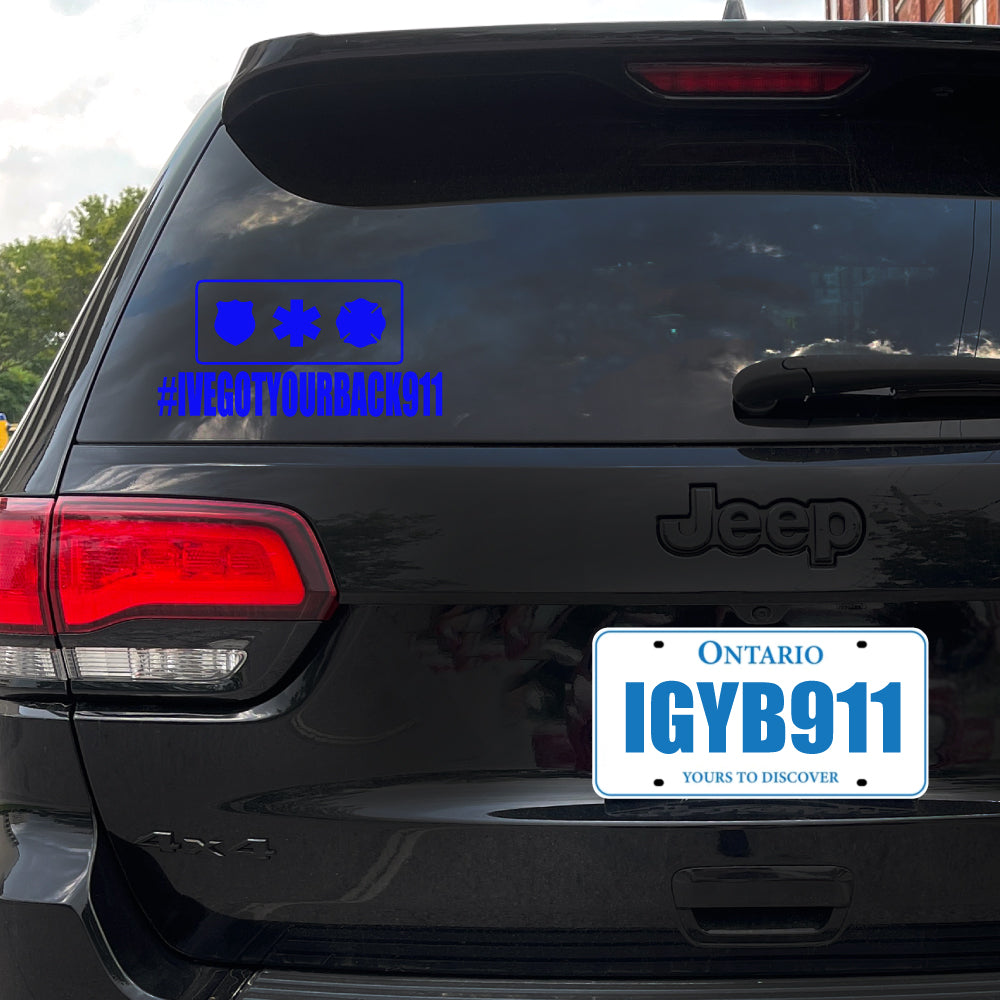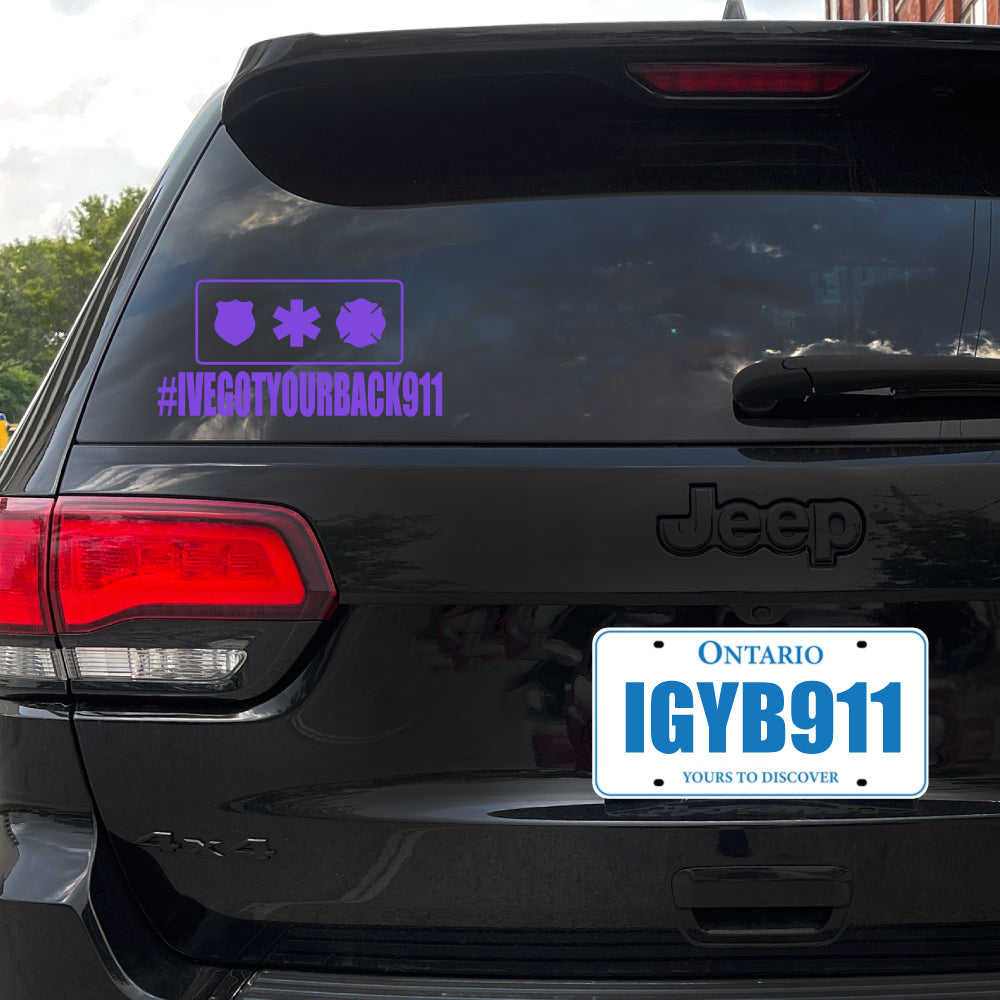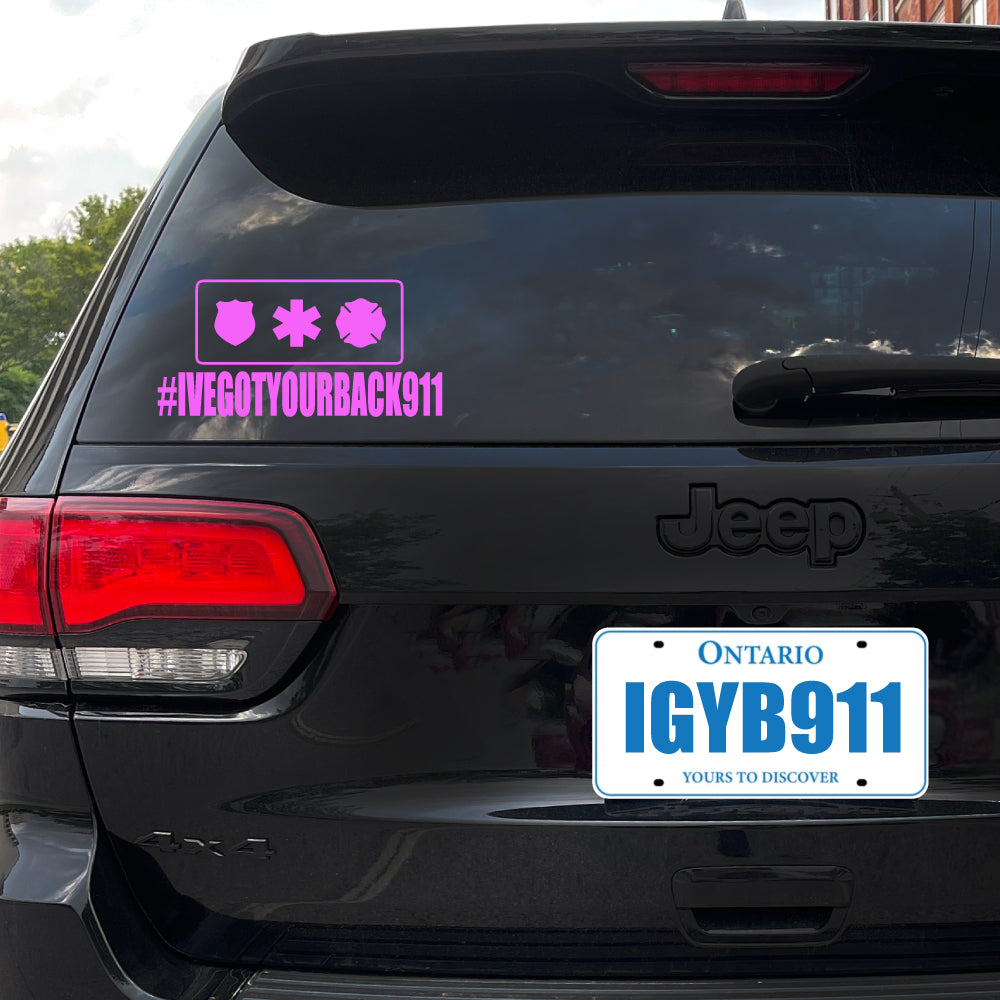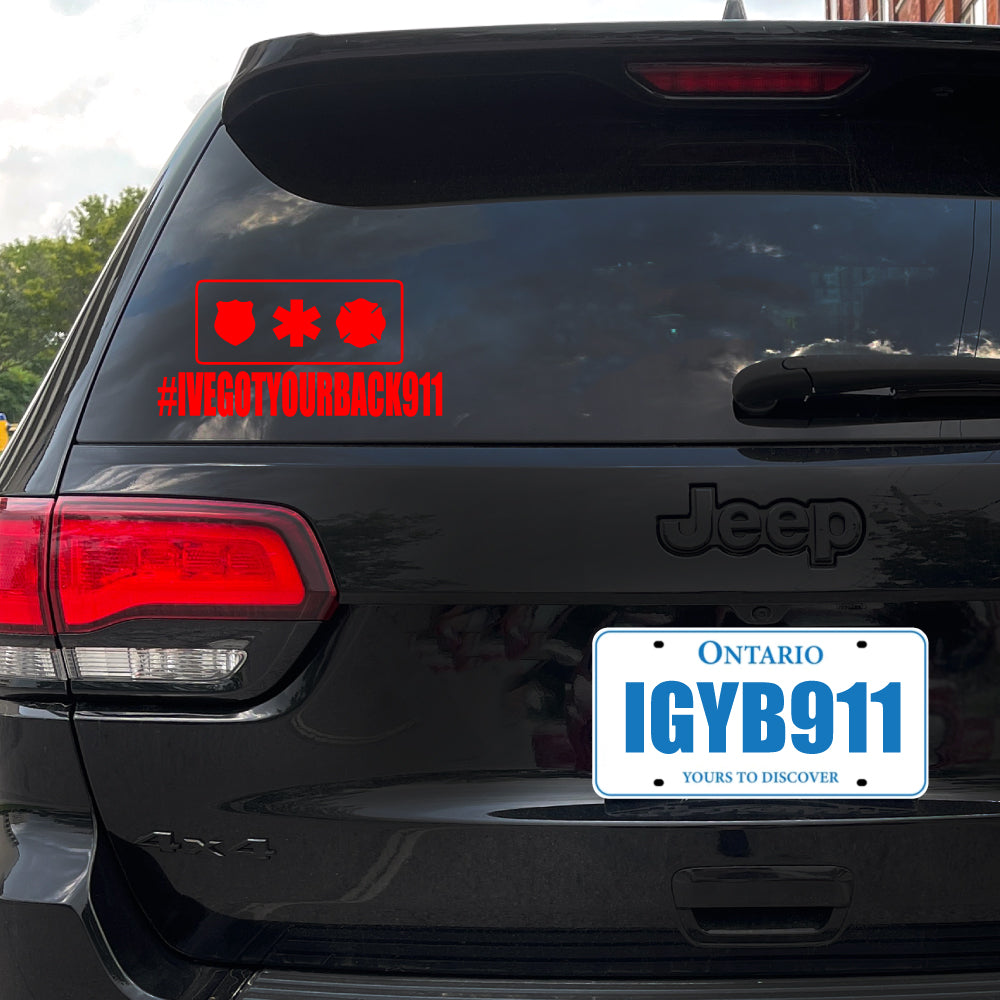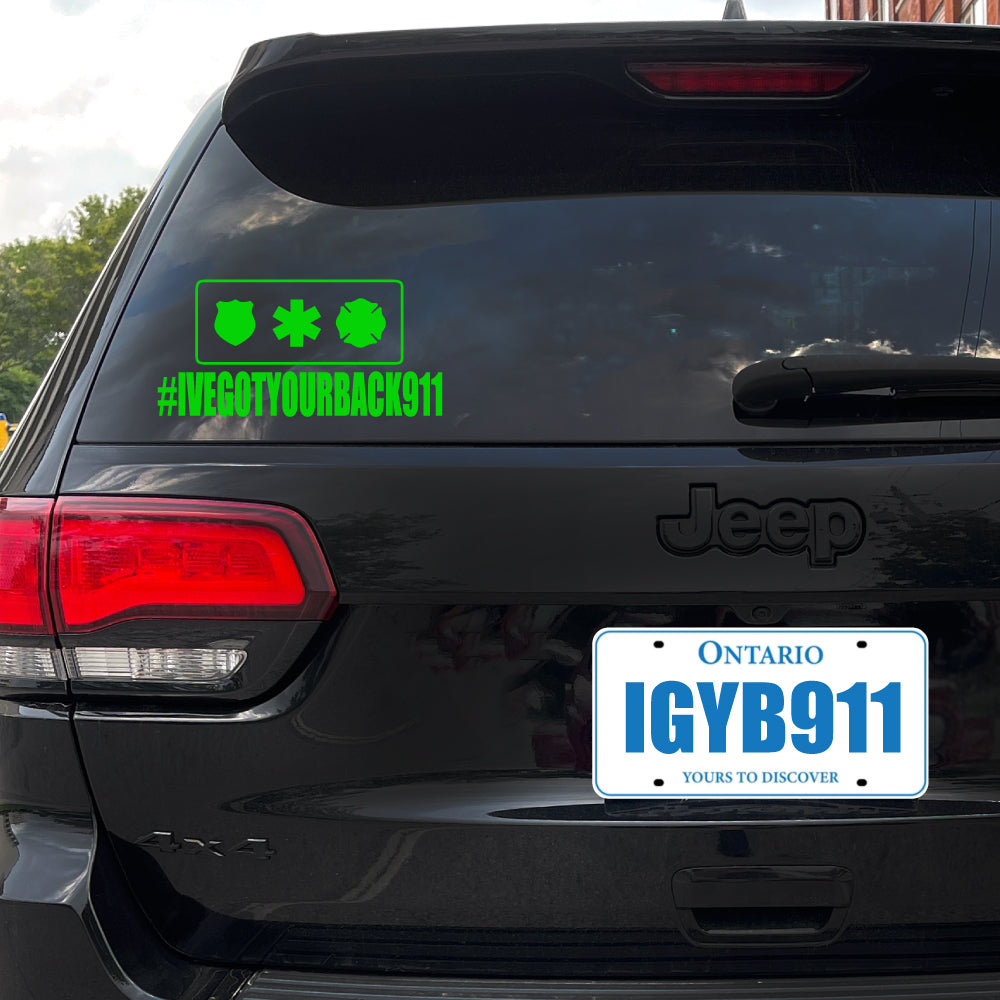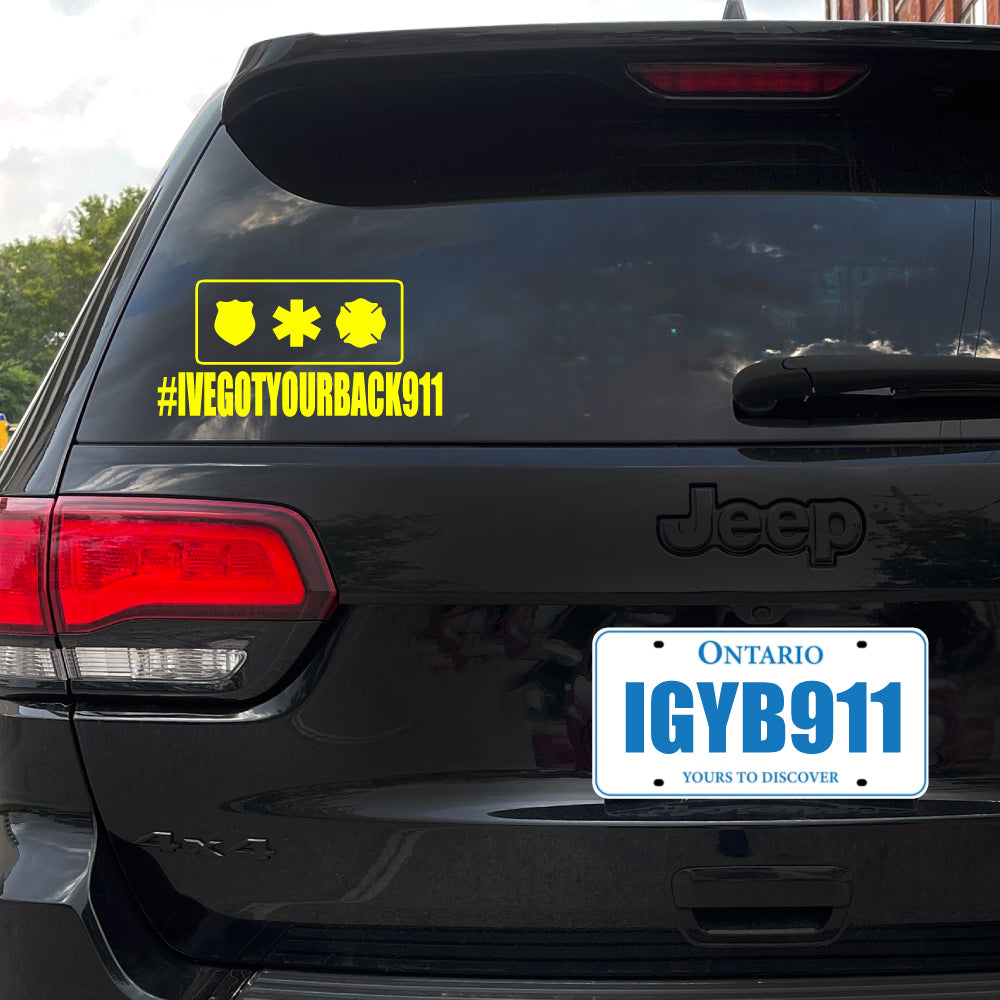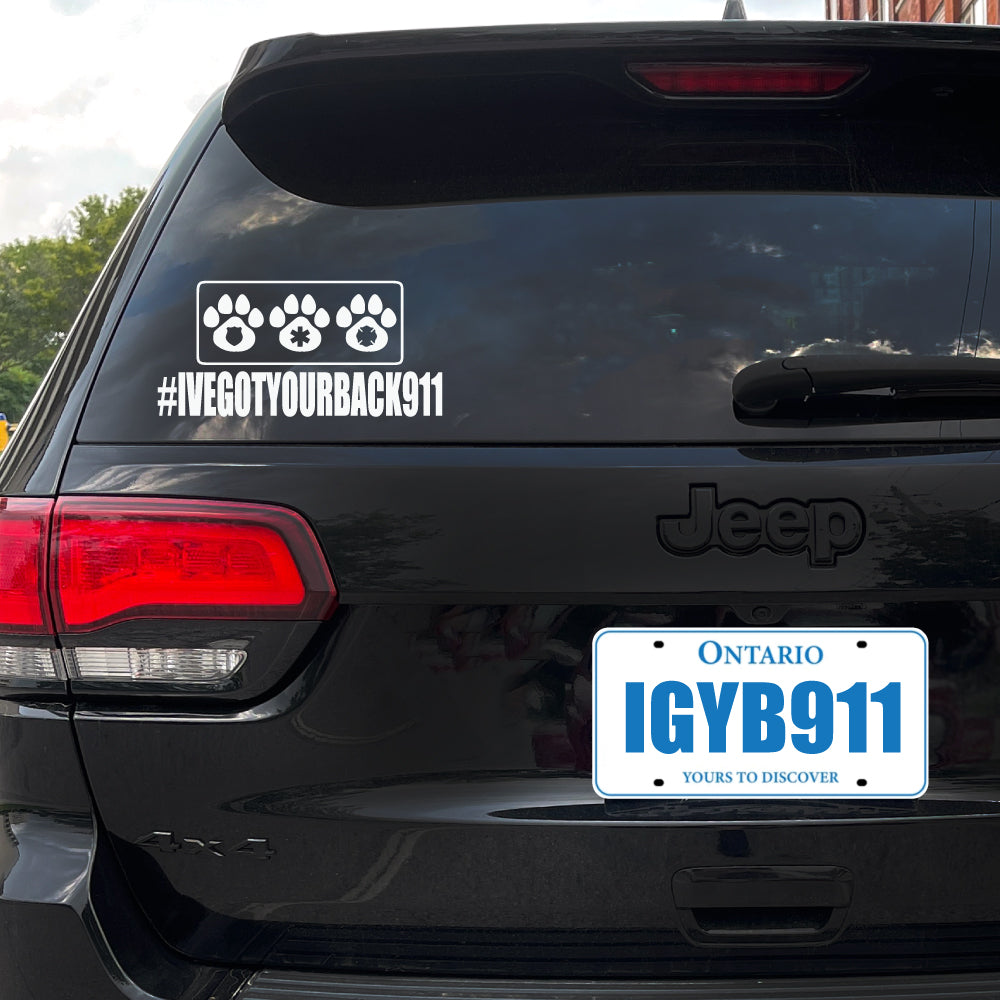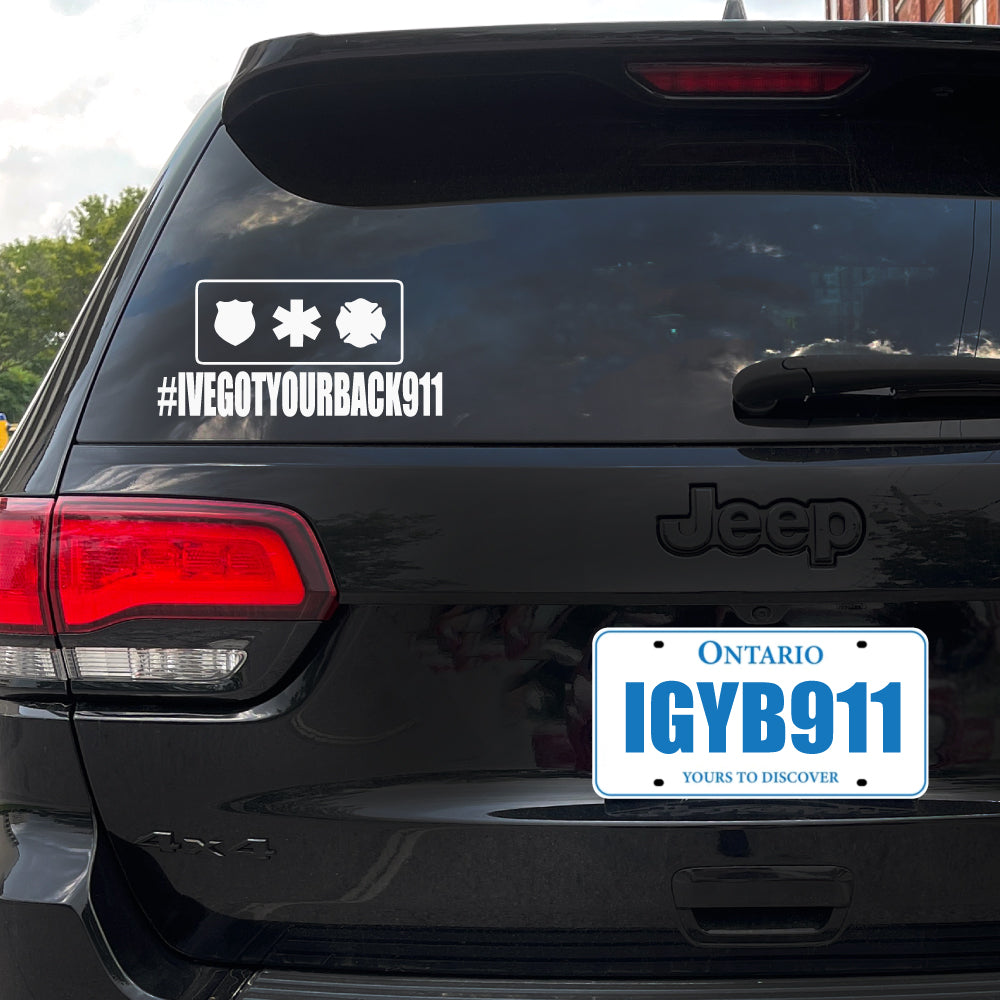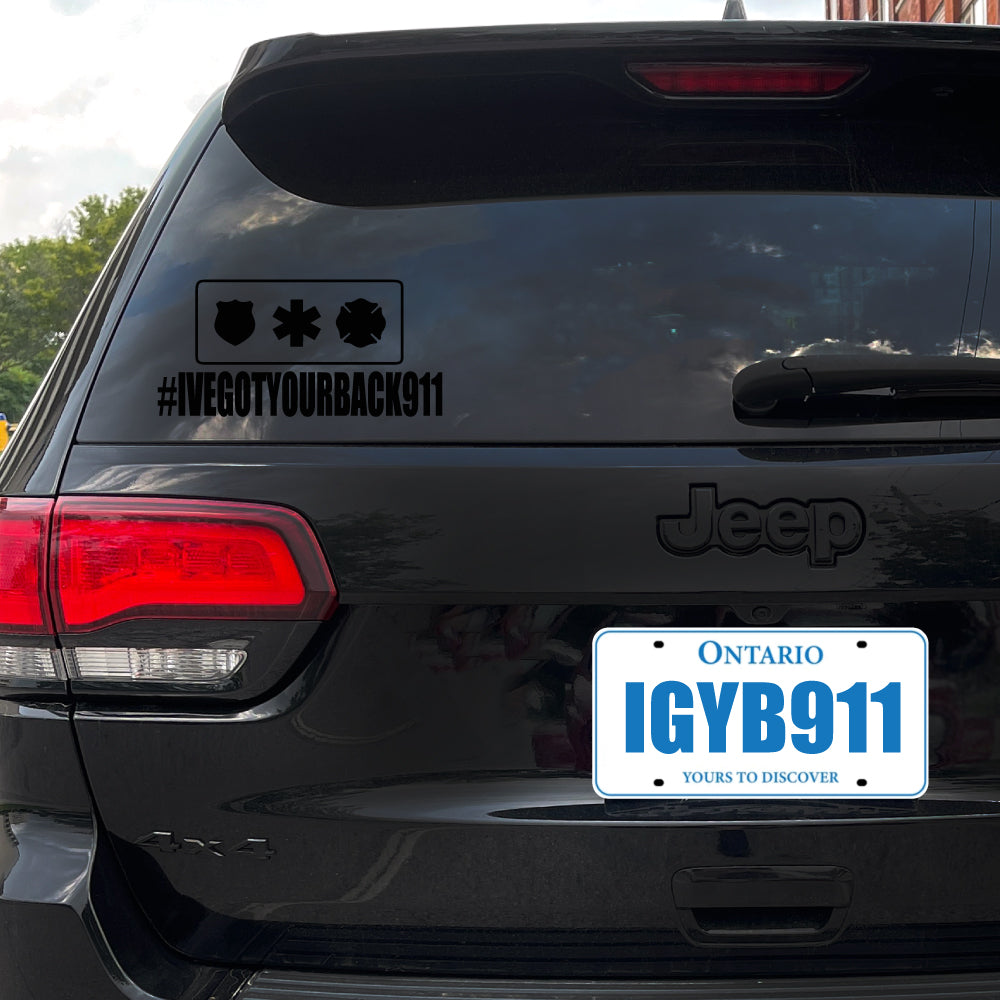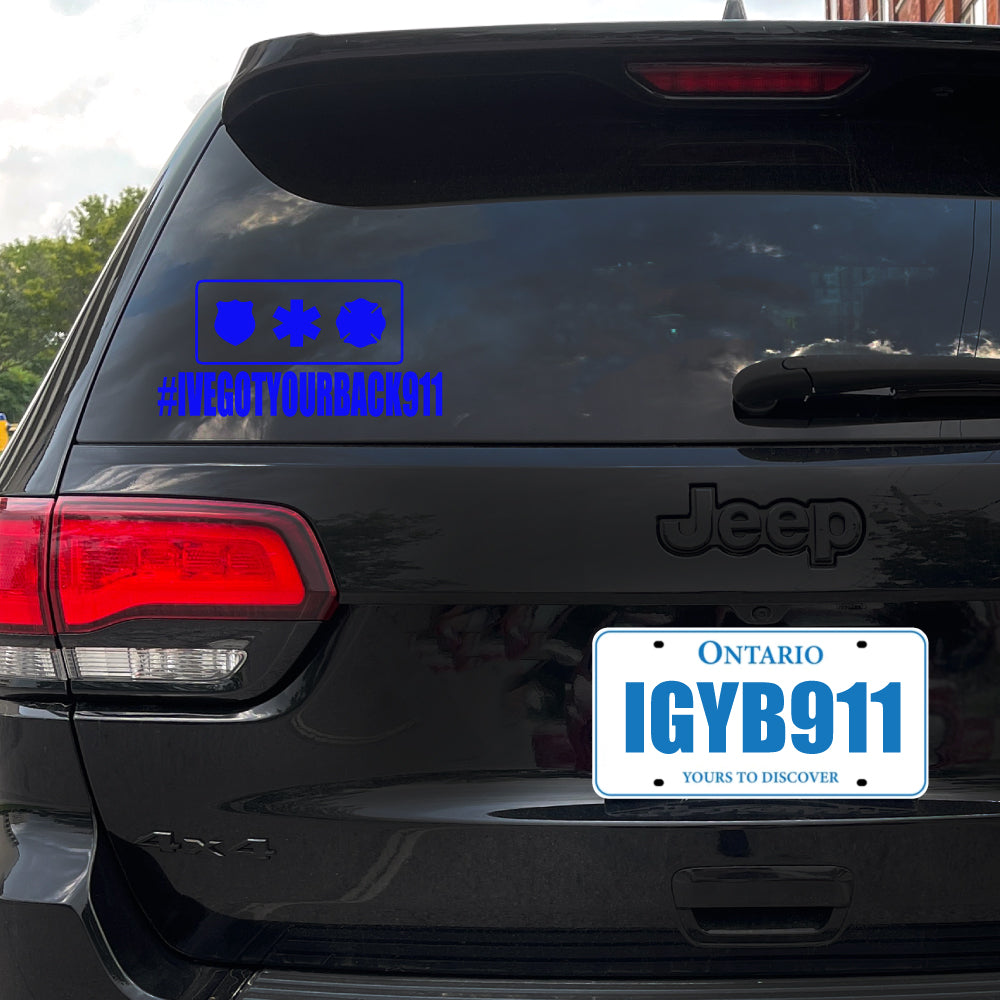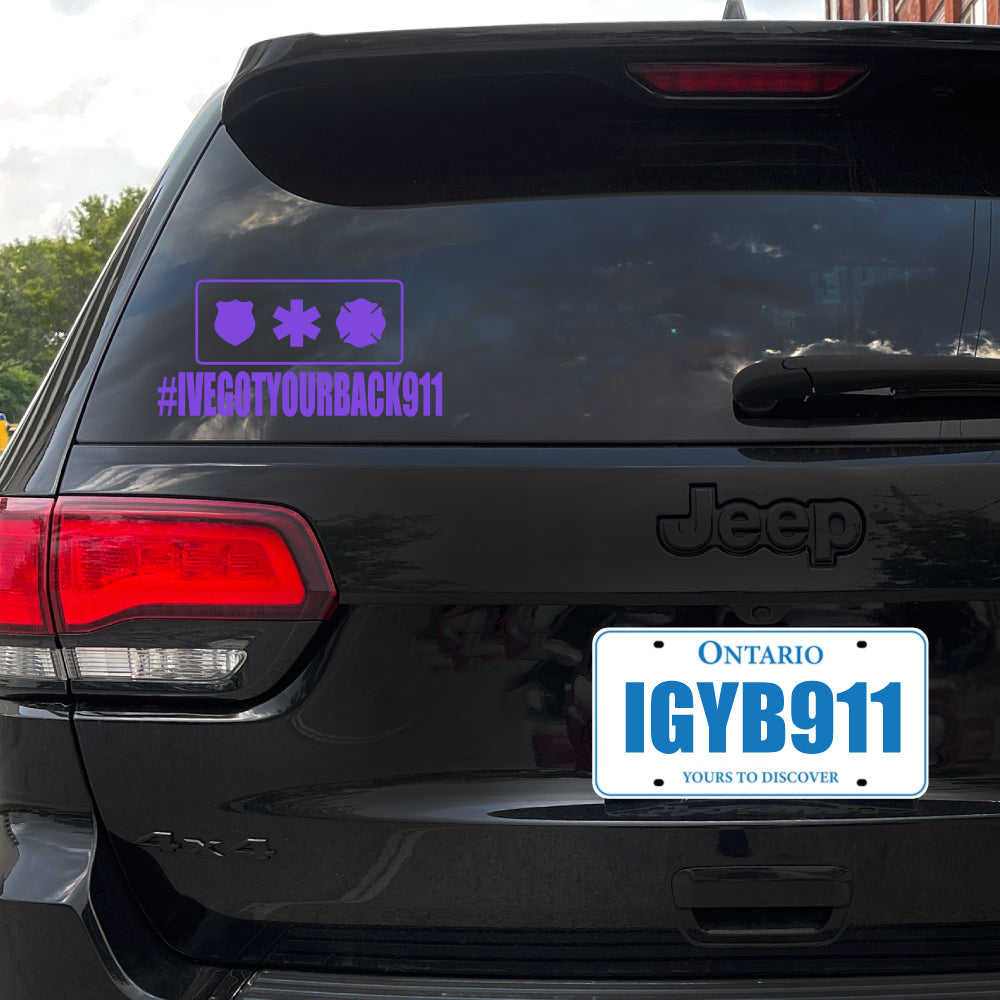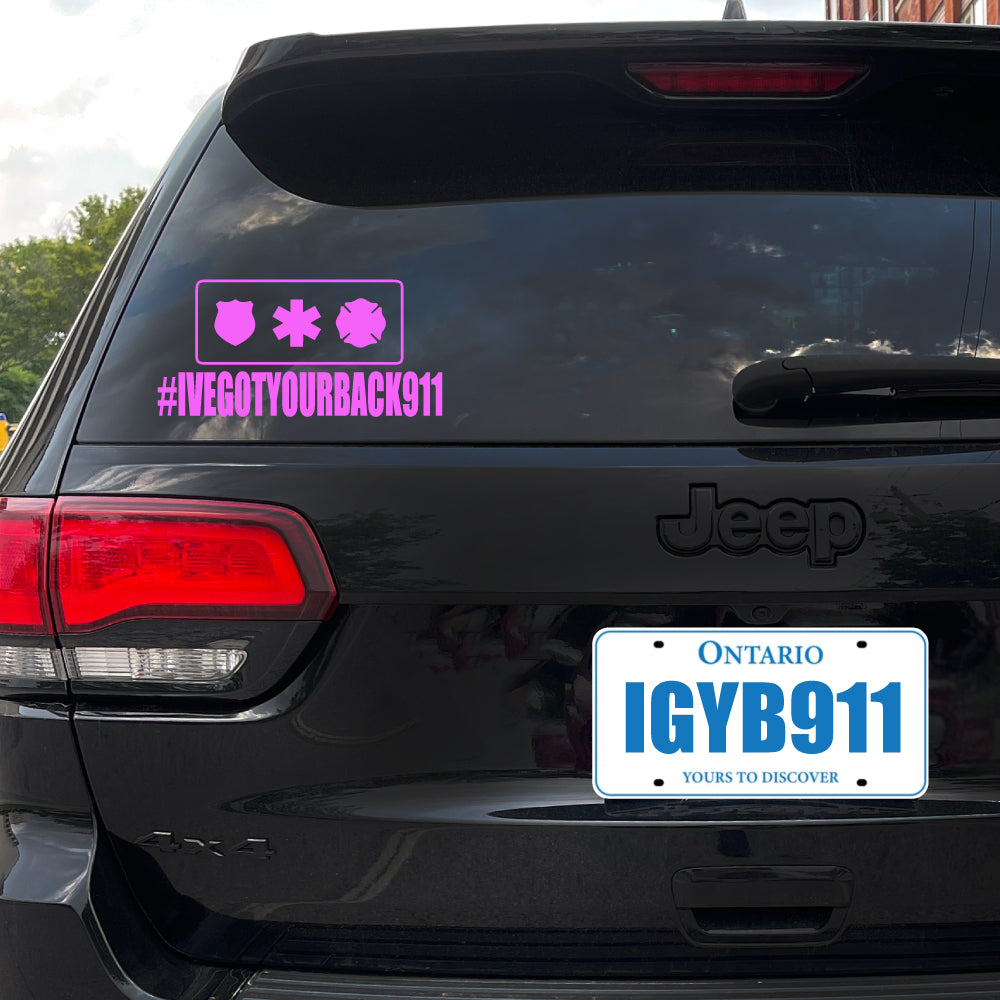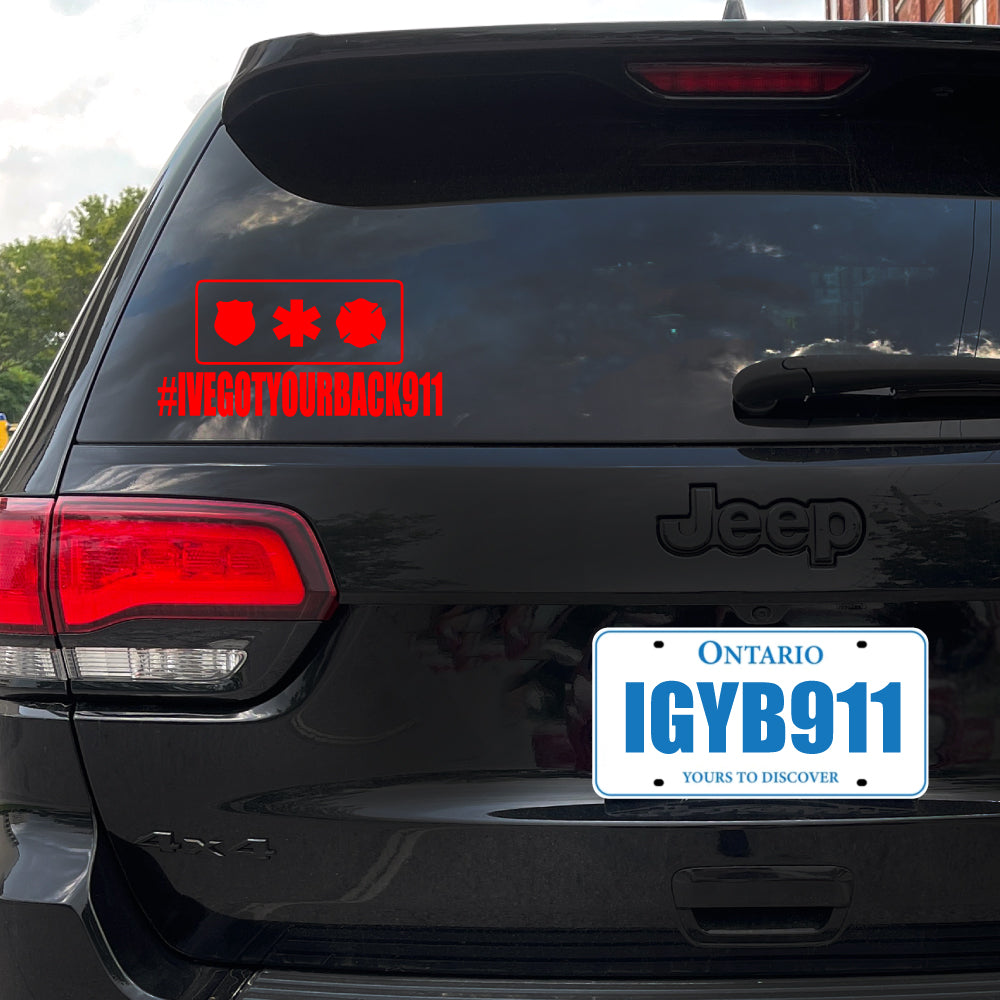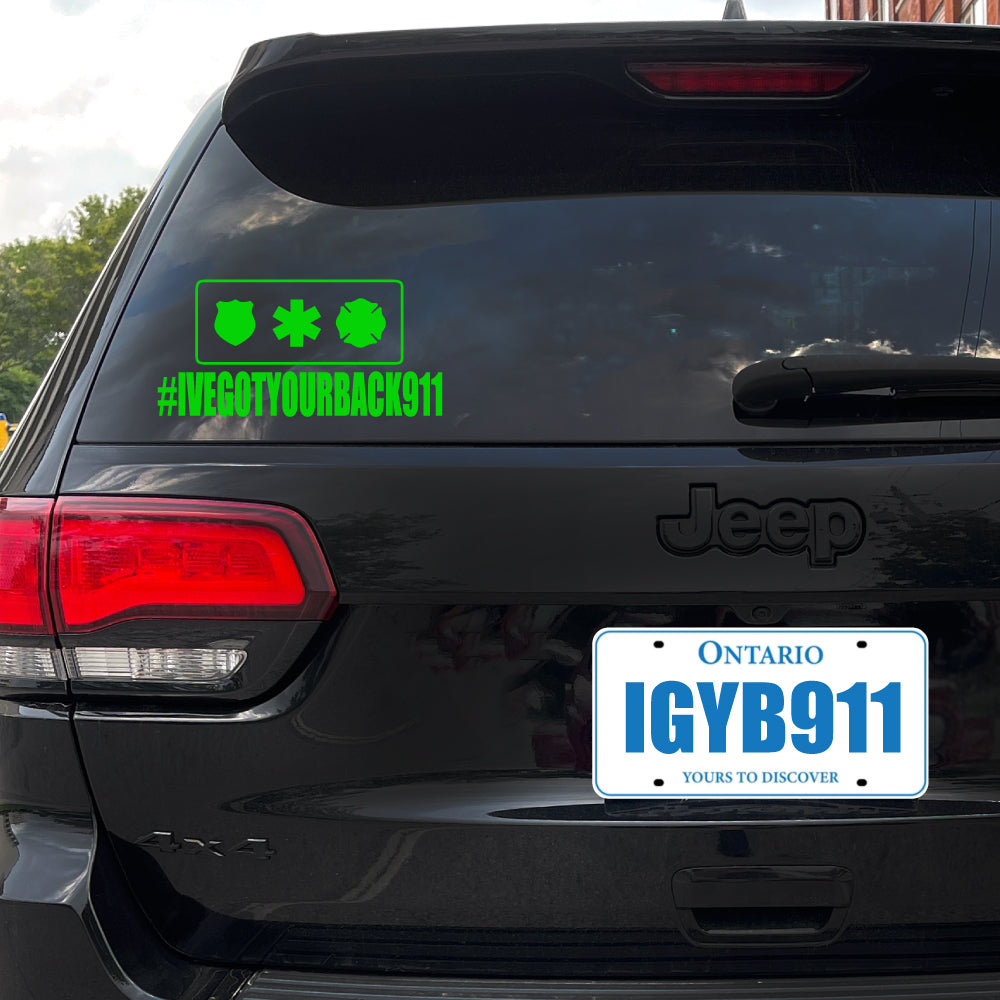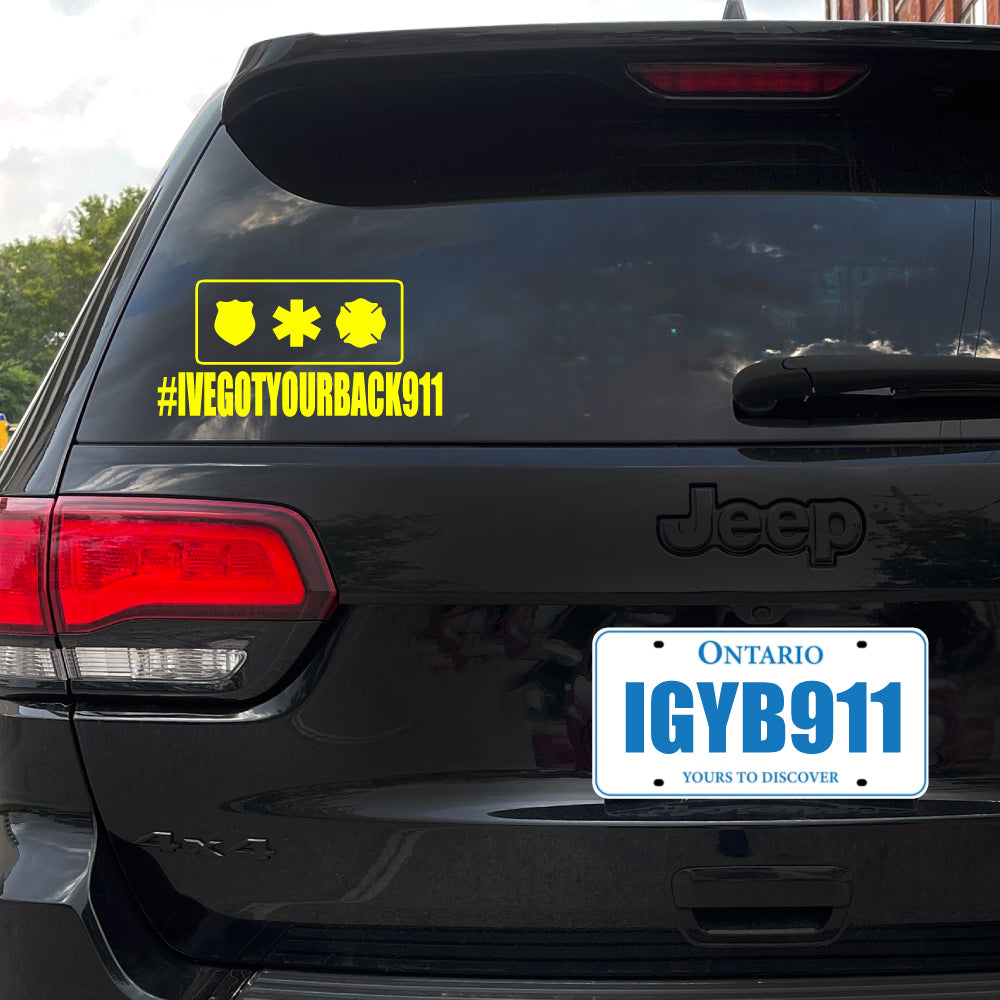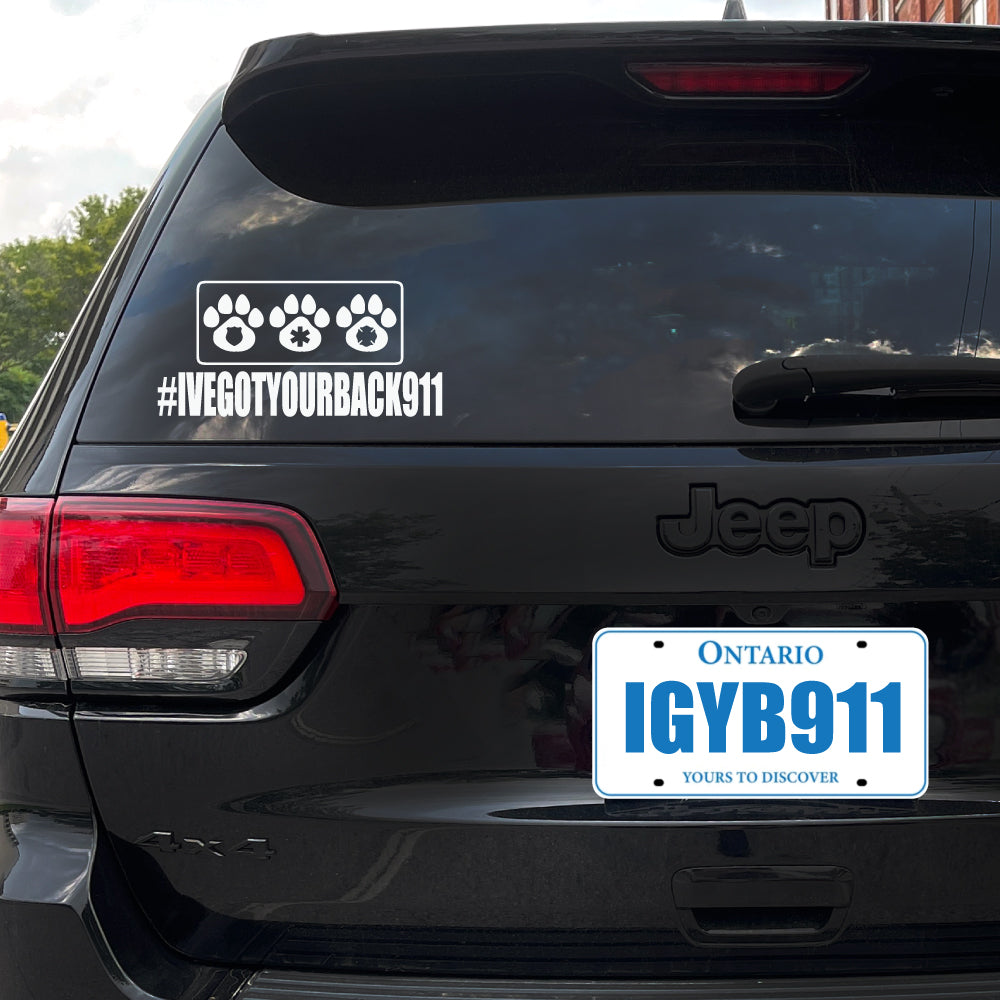 Jumbo Sticker
Regular price
$11.99
Sale
Jumbo #IVEGOTYOURBACK911 sticker in many colours!! Approx size – 11.5″ long x 6″ tall PLEASE NOTE: Do not try to apply decal in cold weather, unless your vehicle is in...
Jumbo #IVEGOTYOURBACK911 sticker in many colours!!
Approx size – 11.5″ long x 6″ tall
PLEASE NOTE: Do not try to apply decal in cold weather, unless your vehicle is in a heated garage or shop. Your vehicle should be at least 20-25° C before applying the decal to insure proper adhesion. We always suggest waiting for the warmer months before applying your decal. Once applied, it can not get wet for at least 24 hours to insure the adhesive has a chance to activate.  
How To Apply
Each sticker will arrive as three layers of material. The top layer is paper transfer tape, which is used to apply the decal. The second layer is the vinyl film, which is the decal itself. The bottom layer is the backing paper. When you receive your decal in the mail, lay it flat and firmly wipe a credit card or application squeegee across the top of the transfer tape. This helps to make sure the transfer tape properly adheres to the decal. Below are three sets of application instructions. The instructions for small decals are for applying small decals for cell phones, laptops, car windows, and other similar surfaces. The instructions for large decals are for larger car window decals, storefront windows, or wall decals. The top hinge method is suitable for most applications, and the center hinge method works better for wider decals.
Step 1. Completely clean and dry the desired application surface.
Step 2. Rub/press the transfer tape over the sticker to ensure the sticker gets lifted when pulling the backing off – Carefully peel the backing paper from the decal at a sharp angle. (slowly to make sure the sticker comes with the transfer tape – it is ok to use a fingernail to lift one of the letters (sometimes happens)
Step 3. Align the decal and press it onto the desired surface. Firmly run a credit card/cloth across the transfer tape to make sure the decal adheres to the surface.
Step 4. Slowly peel the transfer tape from the top of the decal. If any part of the decal starts to come up with the tape, run over that part of the decal with a credit card and try to peel the tape again.
Make sure to take a pic and send it to us thru FACEBOOK TWITTER or INSTAGRAM!
| | |
| --- | --- |
| Color | White, Black, Blue, Red, Pink, Green, Yellow, Paw Print |
All Sales are Final
If you are worried about sizing, please refer to our size charts. If that still does not help, please reach out to us and we will do our best to assist you.
If the garment has a defect (ie hole, stitching unravelling, logo peeling off) please contact us within 30 days of purchase and we will replace it. If it is outside of the 30 days of purchase, you will not be eligible for a return or exchange.
To be eligible for an exchange, we require photos and your receipt or order number.
To start a return, you can contact us at order@ivegotyourback911.com. If your return is accepted, we'll send you a return shipping label, as well as instructions on how and where to send your package. Items sent back to us without first requesting a return will not be accepted.